Employment Docs for all 50 States
Webinar On-Demand
Learn how to easily automate the contracts, policies, and documents you need to manage employees in all 50 states with SixFifty's Employment Docs.
Watch this webinar where SixFifty, a Botable partner, showcases key features and answers questions from the audience.
SixFifty's CEO showcases how you can:
Create state-specific employment documents in minutes
Add a state addenda to your existing handbook or creating a new one
Utilize the policy library with over 70+ customizable policies
Manage out of date documents and updating them with our legal updates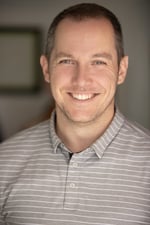 Meet our Speaker
Kimball Dean Parker, CEO SixFifty
Kimball is a lawyer who cares deeply about making the law more accessible. In 2017, he founded LawX, the legal design lab at BYU Law School that works with law students to build products that help people who cannot afford attorneys.
In 2019, Kimball founded SixFifty to bring automated top-tier legal expertise to as many people and companies as possible. SixFifty has helped tens of thousands of people and businesses create employment, privacy, business docs, and pro bono offerings.
Watch this Webinar On-Demand
Register above and we will send you a copy of the recording.